Confused between ASUS or Dell? You are in the right place. From laptops to after-sales service, we'll answer all questions about these brands.
So sit back, give this detailed ASUS Vs Dell comparison 10-15 minutes. And we promise you will get the best value for your money.
ASUS VS Dell
I am looking for a gaming laptop…
If you are looking for a gaming laptop, we have got to give it to ASUS. Their ROG Mothership laptop is a once-in-decade laptop.
The laptop is hands down one of the most powerful (if not the most) laptops ever seen. PCWorld calls it CRAZY while LaptopMag termed it as the WILDEST gaming laptop.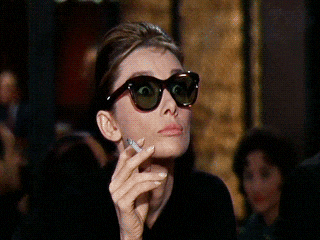 And this isn't because of the speed and power but also some extra features that set it apart from others. Unlike any other gaming laptop before seen, this laptop has a detachable keyboard. This is one of the reasons it is also called the Surface Book of gamers.
Yup, like with a Surface Book, the Mothership also offers you unmatched portability. Though keep in mind it isn't as light.
Furthermore, adding to the comfort of using the laptop is a kick-stand. Pop it out and you can adjust the laptop to an angle that is comfortable and easy on the eyes.
To top it all, the display comes with a 144Hz refresh rate that prevents any blurring and ghosting. This means you no longer will be missing those headshots you did on your 60Hz display.
As far as specs like graphics card, RAM, storage, etc. go, it is sure you to make your eyes pop out with surprise.
Don't believe us? Here are some YouTubers going all GaGa over its top-notch specs and features.
This isn't the only gaming laptop ASUS for. Their Zephyrus, Strix, and TUF are other series that have garnered high praise. The ASUS Zephyrus S and Scar Strix III are some of the high-end gaming laptops. But I prefer the Zephyrus S as it is more durable and has better cooling.
Furthermore, it also comes with a 144GHz refresh rate. This coupled with the small bezels provides you with a larger, more immersive display. Plus, it is powerful enough to handle most games on full graphics settings.
Dell
Not as powerful as the ROG MotherShip, but you'll love Dell's mid-range and budget laptops. And one of their latest and much-loved gaming laptops is the Dell Alienware Area 51m.
Equipped with Turbo Boost 2.0, this laptop comes with a powerful i9 processor that turbo boosts to 5.0GHz. There is also a GeForce RTX™ 2070 8GB GPU and 16GB RAM. This ensures a seamless smooth environment for any and every game you'd love to play on the laptop.
There's also a borderless screen with wide viewing angles for an immersive display. While the HDD + SDD combo means you get the ultimate combination of space, speed, and durability.
But if you do not want to spend big and need something lesser than $1500, the Dell G5 15 is a good laptop for you. It comes with a 9th Gen i7 processor, GTX 1650 GPU, a 16GB RAM. This means you can run most gaming titles like GTA V, Fortnite, PUGB, Call of Duty Multiplayer with ease.
The large, bright display and a combo of HDD and SSD make it a value for money pick. In short, has got pretty much everything you'd want in a mid-range gaming laptop.
HIDevolution ASUS ROG Mothership GZ700GX 17.3" FHD 144Hz, 2.4 GHz i9-9980HK, RTX 2080, 128 GB 2666MHz RAM, 1.5 TB PCIe SSD Raid 0
9th Generation Intel Core i9 2.4 GHz 8 Core - 16 Thread Processor (i9-9980HK | Turbo to 5.0 GHz) with NVIDIA GeForce RTX 2080 w/ 8GB GDDR6
HIDevolution upgrades the 17.3" FHD 144Hz 3ms IPS-Level, 300-nits, 72% NTSC, 100% sRGB, 76% Adobe, G-Sync Anti-Glare Display Gaming Laptop by adding Gelid GC Extreme on CPU and GPU for improved performance and optimal system temperature
1.5TB (3 x 512GB) M.2 PCIe 3.0 x4 NVMe SSD Raid 0 w/ Hyper Drive Extreme--ensures that you experience the fastest boot up & load times
Installed by HIDevolution--128GB (4 x 32GB) of fast DDR4 2666MHz memory--run memory hungry applications and multitask with ease
HIDevolution Promise: Authorized ASUS Build to Order Seller, thorough quality testing, a 1 Year Warranty, and access to our expert support staff.
2. For Business
Want something stylish, powerful yet sleek that's easy to carry around anywhere? Then here are some business laptops that are worth consideration from both brands.
Dell
When it comes to laptops for programming, video editing, few can compete with the XPS 15 and XPS 13. Not only are both these laptops well designed but packed with raw power as well.
The XPS 15 comes with classic looks and top-notch specs (it is more than your ordinary business laptop). The laptop features a 10th Gen i7-10510U processor which is one of the fastest in its class and clocks at 4.90GHz.
ASUS ROG Zephyrus S Ultra Slim Gaming PC Laptop, 15.6" 144Hz IPS Type, Intel Core i7-8750H CPU, GeForce GTX 1070, 16GB DDR4, 512GB PCIe SSD, Military-Grade Metal Chassis, Win 10 Home - GX531GS-AH76
15.6" Full HD 144Hz IPS Type Display | 3ms response time with slim 6.5mm Bezel
Nvidia GeForce GTX 1070 8GB GDDR5 *(with Max Q technology) | Base: 1101MHz, Boost: 1265MHz, TDP: 90W
8th Generation Intel Core i7 8750H (up to 3.9GHz) processor
0.62" thin, 4.6 lbs | ultraportable military grade magnesium alloy body gaming laptop with premium cover CNC milled from solid aluminum
16GB 2666Hz DDR4 | 512GB PCIe NVMe M.2 SSD | Windows 10 Home
ASUS
ASUS doesn't have much to offer like Dell when it comes to convertible laptops. But, there are a few noteworthy laptops.
One of those is the ASUS Zenbook 13. This comes with an 8th-Gen i7-8565U processor, 16GB RAM, and a 512GB SSD. With that, your laptop won't only boot in seconds but can handle running many tabs and apps.
It also has a Full-HD screen with a WideView that gives you clear pictures from various angles making. Also, adding is to that 95% screen to body ratio that makes watching movies on it a delight.
It also has a special ErgoLift feature where the keyboard adjusts to the screen angle. This gives you a comfortable typing experience (exactly what a content writer needs).
It is also pretty lightweight so carrying it around should be easy.
On the convertible front, the ASUS VivoBook Flip 14 is a good buy, especially for budget buyers. It lacks the features for high-end or graphics-intensive work.
That is because it only comes with 64GB storage, Intel Celeron N4000, and 4GB RAM. But one feature that catches our eye is the 14" display which is Full-HD and delivers good picture quality.
The touchscreen is also responsive and changing the modes takes a few seconds.
No products found.
Winner: Dell. They have a wider range of more durable laptops.
3. Customer Support
ASUS
While ASUS services have improved in recent years, there's still a long way to go for their phone services. I have no complaints about politeness and courtesy but they need more training.
No, we aren't they were terrible, but it will help cut short wait times and help resolve more issues quicker. The same goes for chat services where again long-drawn-out chats can be tiring.
While ASUS phone and chat services lag, it makes up for them with excellent social media services. You can contact ASUS via Facebook or Twitter.
Responses here were much faster and the longest chat lasted around 10 minutes. Apart, from that, there's also an in-depth FAQ page that offers quick-fire solutions.
Alienware and Dell
Note that Alienware and Dell have separate customer service departments. And Alienware surprised us with their top-notch service team.
Yes, on the phone, I had to hold for a bit longer than I'd like but the staff was polite and even apologized for it. Also, they provided more adept solutions as compared to the staff from ASUS or Dell.
Though being a laptop brand for gaming, it is surprising they do not have a 24*7 service since gamers tend to play late-night. That means you will have to wait until the morning for a fix (something I am sure they have given a thought to).
As for social media pages and chat services, I received responses at decent times. Finding solutions didn't take up much time which was very satisfying. My longest chat for between 7-8 minutes.
When it comes to Dell, their best feature is that you do not have to spend time talking to chatbots. Yup, with the chat feature, you connect to a human. Answers by agents on chat and phone were accurate and easy to understand. You can also give them control if needed.
The downside with Dell is that connecting via Dell's Remote Assist app and phone took 15-20 mins.
Furthermore, Dell integrating a virtual assistant into their social media pages is bemusing. That's because it makes the process of connecting to a human longer and annoying.
Winner: Alienware and Dell, as they have better phone and chat services.
ASUS VS Dell: The Main Differences
While ASUS wins the battle of gaming laptops, Dell takes the cake for business laptops. As for Chromebooks, the battle is a neck and neck,
ASUS's laptops are better designed. But Dell provides better customer support whether it is phone or web services.